I have an exciting announcement to make to all you ladies out there. If any of you have longed for help in figuring out how to balance and juggle all the things going on in your busy lives (wait, isn't that all of us?!) I have a Bible study just for you.
I'm so thrilled to announce . . . Find Balance: Thriving In a Do-It All World!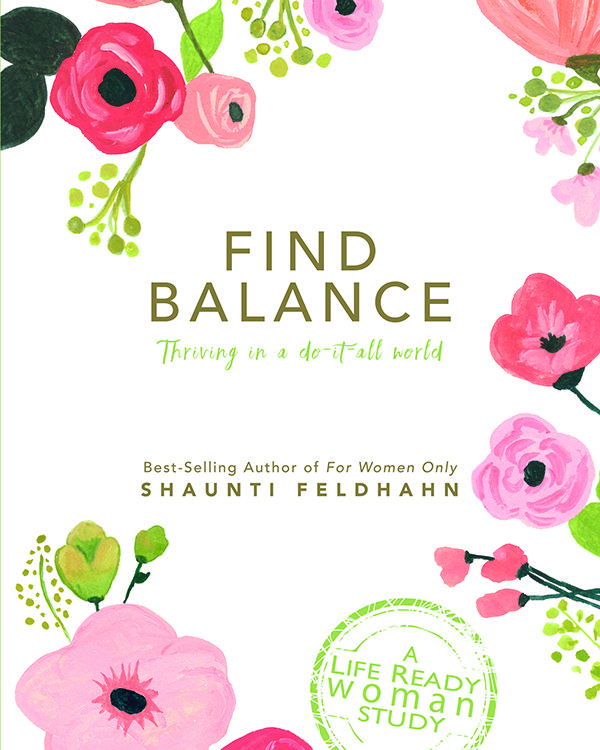 As some of you know, I used to have a Bible study called The Life Ready Woman, published by a large family ministry. Ever since they discontinued that line of Bible studies, we had been praying for a way to republish it—and God has provided an amazing answer!
My partners at iDisciple are republishing the Bible study as Find Balance: Thriving in a Do-It-All-World. And for a limited time only, you can purchase a special edition, which includes not only the Bible study but a beautiful laptop/tablet envelope and two custom quote art prints (click here to order the Limited Edition.)
As anyone who did the original Bible study will tell you, it is an incredible journey for any woman wanting to know how to find that balance that we are all longing for. The truth is, in God's Word, He does give us exactly that blueprint. It is all about living according to our callings and our design, the way that God has individually made each one of us. Where we find the spot that God has crafted for us—where we find God's best for us—that's where we will thrive.
If you are a woman interested in Bible studies, a leader of women, or a member of a friend group or small group of women, please take a look at the short video describing the study. Look at Session 1 of Find Balance and the short workbook pages. (And over time, more resources will be available on FindBalanceBook.com.)
I think you'll see what a blessing this study will be for you, your friends and the women you serve.
Here's to a happy, healthy and balanced new year, friends!
Shaunti