Sometimes we have no words at the utter devastation and brokenness of the world. Often the pleas of our hearts sound more like moans for mercy for the innocent people caught up in violence and destruction than well-crafted prayers and blog posts.
Right now, the people of Afghanistan and Haiti are close to our hearts. And when the words won't come, we turn to praying the scriptures over them, knowing our God is a big God and is close to the broken-hearted. We know He hears our prayers. We know He loves His people.
Join us in praying for the innocent people of Afghanistan and Haiti. Believe our God is with them. Oh, God, please protect and save them.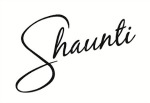 A prayer of Psalm 46
Dear God,
Be their refuge and strength, a very present help in trouble. Therefore, they will not fear though the mountains be moved into the heart of the sea, though its waters roar and foam, though the mountains tremble at its swelling.
There is a river whose streams make glad the city of God, the holy habitation of the Most High. God, you are in the midst of her; she shall not be moved; you will help her when morning dawns.
The nations rage, the kingdoms totter; God, you utter your voice, the earth melts. You, the Lord of hosts are with them; O God of Jacob, be their fortress.
We come and behold your works, how you have brought desolations on the earth. You make wars cease to the end of the earth; you break the bow and shatter the spear; you burn the chariots with fire.
You tell us to "Be still, and know that I am God. I will be exalted among the nations, I will be exalted in the earth!"
Lord, you are with them; O God of Jacob, please be their fortress.
Amen