Three years ago, I started a new season—writing not only research-based relationship books, but women's devotionals as well. We are about to hit the three-year anniversary of the publication of my very first devotional, Find Rest!
And it is just slightly ironic that I personally am having to re-learn all the lessons of that devotional in a whole new way right now. A lot of us are having to relearn those lessons, right? So many of us have felt so stretched by trying to manage family, work and kids during such an unprecedented time. (I also sense God might be teaching me some things for a future devotional, too. So I would love to hear what you have learned, or any stories about how the devotionals in Find Rest have resonated with you along the way.)
I met a woman recently who described one big lesson that is very worth sharing today.
Stress is a sign that things are out of whack.
Everyone has stress at times. But we shouldn't live in a state of stress. And if we are, that is a signal that something big and systemic is out of whack. That's one of the truths that we not only covered in Find Rest, but in the Find Balance Bible study (based on the book The Life Ready Woman).
A woman came up to me at one of my events with tears in her eyes and told me that going through both the devo and the Bible study had completely changed her perspective. And that change in perspective had—as often happens—led to a dramatic life change.
She explained that from the moment she graduated from college she had been on the fast track in her job—she had risen through the ranks in her company to become a key executive and was managing a large number of people. But after she got married and the kids came along, she began feeling like she wasn't doing a great job of anything. Colleagues at work were upset with her because she had to leave at a decent time to pick up her kids from daycare. She wasn't spending enough time with her husband. And she didn't feel like she was spending enough time with her kids.
Like a lot of us, when she was pulled in so many different directions she felt as if she wasn't really doing any of them well. She also kept getting sick, and she was constantly stressed out.
Show of hands—does this sound familiar to anyone?
When she began to go through the Bible study, she realized: this is not the state our loving heavenly Father wants his children to live in. But then that left the question: what to do about it?
We have both the freedom and the responsibility to choose the right priorities for the right season of life.
As she went through Find Balance and Find Rest, she began to understand something all of us have to come to grips with at different times: that we have to make choices at key points in our lives.
There are seasons of life. There are things you can do in some seasons more easily, that simply won't work as well in other seasons.
This high-flying corporate star had never let herself even consider that she might want to take a time to have work look very different, in order to invest more in her kids and husband and church. She got a huge amount of her identity from being a "high-flying corporate star" and didn't want to give that up. And she was holding on to her job so tightly because she felt if she ever set aside that level of responsibility and authority, she would never get it back.
Finally, she allowed herself to consider all those assumptions and realized that all of them were wrong. God had indeed given her corporate leadership and gifts as a part of who she was—and taking time to invest in her kids during a key season didn't diminish those one bit! She could still bring her talents and gifts to a high-flying corporate job a bit further down the road. It was only her fear that was telling her she would lose everything she had built if she slowed down or pulled away from work altogether for a time. God was not bound by human (or corporate!) logic.
She realized that God was asking her to cut back to a part-time schedule, only working when her kids were in school and being with them the rest of the time. And now when people ask her what she does for a living, she says, "Well, for fifteen years I was an executive. Now I'm in a season of being a mom and doing part-time work." Knowing that she can have seasons of life—and that "having it all" doesn't mean "having it all, all at the same time"—has changed her entire perspective.
She realized: she didn't have to be all things to all people all the time. Creating a healthier balance allowed her to step away from that life stress that was signaling things were out of whack. She could find rest.
We can realize the same.
Share Your Own Story Of How Find Rest Impacted Your Life!
Now … how about you? What is your story of finding rest? What is your lesson learned that you want to share to help others?
The woman whose story I shared is just one example. If you have gained perspective, shifted your thinking, or made life changes as a result of working through our devotional materials or just seeing what God has done in your life, would you share your story with me? Just reach out by sending a message to webcontact@shaunti.com. I would love to hear from you!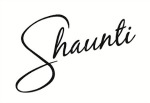 ---
Find Christ-focused wonder in the midst of everyday life no matter what your situation might be. Pick up a copy of Shaunti's latest devotional, Find Joy, available in major bookstores.
Check out Shaunti's latest book and Discussion Guide (co-authored with her husband, Jeff), Thriving in Love and Money. Because you need a better relationship, not just a better budget.
This article was first published at Patheos.
More from Shaunti's Blog: