Now that we're looking at 2020 in the rear-view mirror (phew!), it's a great time to share our most popular posts for the year. Some of the top posts were targeted to a particular time in an unprecedented year. But most were designed to help you thrive amid the challenges and experiences of everyday life, offering the surprising secrets and "aha moments" that can change a life or a relationship anytime, for the better—and for good.
If you missed any of these posts the first time around, here is your chance to get caught up! And if you did read them when they first came out, this is your opportunity to enjoy a refresher.
So (drum roll, please)… here are 2020's ten most popular posts!
#10 The Election Probably Won't Be Over on November 3 (and How Churches Can Respond)—PART 1
#9 The Emerge Stronger Series: Get Emotionally Close While Being Physically Close
#8 Why Does What I Buy Make My Husband So Upset?
#7 Happy Independence Day? Surprising Ways to More Intimacy (Part 1 of the Unity Series)
#6 This is What Makes Your Man Vulnerable—Be Aware and Take Care!
#5 Start the 30-Day Kindness Challenge Today and Give Your Valentine the Best Gift Ever
#4 Why I'm Thankful I Have COVID-19
#3 Mourning in Our Ministry: The Amazing Life of Naomi Duncan
#2 Mystery Solved: 3 Things You Never Understood About How Your Wife Thinks
#1 4 Ways to Make Your Child's Day
And looking ahead in this New Year—some ground-breaking projects are planned for 2021! I'm so excited to continue sharing our cutting-edge research findings and resources to help you thrive in life and relationships. Stay tuned!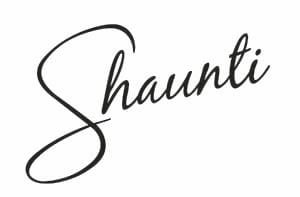 ---
Are you enjoying Shaunti's latest devotional, Find Joy? Please leave a book review on Amazon!
And check out her latest book (co-authored with her husband, Jeff), Thriving in Love and Money. Because you need a better relationship, not just a better budget.
This article was first published at Patheos.