I've often written about the importance of generosity and sacrifice in creating thriving personal relationships. They are also critical in shaping how we view our world –and softening our hearts to something we may not have seen before.
I want to give you a real-world example of generosity and sacrifice—and encourage you to join in a worthy cause if you are looking for an amazing Christmas present (or three!) this year. Jeff and I have a close friend from our Harvard days, Kris Carter. Kris went to Harvard Law School with Jeff and has worked in many prestigious law firms and corporations. But he left it all three years ago to start a new adventure in Gulu, Uganda.
While working with NGOs there, Kris became acquainted with numerous victims of Joseph Kony's infamous guerilla war against the Ugandan government. Kony kidnapped more than 30,000 children to strengthen his army, forcing the boys to become soldiers and the girls to become sex slaves.
Kris learned of Christian organizations that helped these victims—especially the rescued young women—heal from the brutality and develop excellent, marketable skills, such as high-quality sewing and craftsmanship. But without products to sew that the world was willing to buy, those skills were going unused.
Kris had a brainstorm (or perhaps a heartstorm!). There are hundreds of thousands of moms, business-people, and students who could use—and would love!—a high-end, beautiful line of backpacks and bags. Their production and sale could provide a sustainable industry for the Gulu women and their families. "GULU Made" was born!
Learning everything from the ground up, Kris invested most of his own personal resources into establishing a factory in Uganda and bringing in top notch design and marketing experts to help the women create the high-end, world-class-quality backpack-related products. It was such a risky venture, but Kris was continually drawn forward by his faith in Christ and his commitment to these women.
A successful Kickstarter campaign at the opening of 2020 wowed everyone! Jeff and I ordered one of the first designs, and couldn't wait to get it.
Then COVID hit. International trade ground to a halt. Materials to create the backpacks couldn't be obtained. Production stalled. Nevertheless, Kris managed to keep paying the rescued women he'd employed.
Finally in August, production resumed—and we received our GULU Made backpack – "The Motivator."
Jeff was so excited to swap out his old backpack for the new one. Unfortunately for Jeff, our college junior daughter was around when he opened the packaging. Within about thirty seconds, it was now her backpack. She now carries it everywhere she goes on campus and is always ready to give a demonstration to anyone as to how amazing this backpack is. (Since she is an introvert, I can't tell you how shocking this is to see.) She's a true believer.
So what am I asking you to do with all this? First, be encouraged by the story—one man who saw a need and went about trying to solve it even though there was no roadmap other than praying and taking one step at a time.
Second, and most importantly, buy one of these backpacks or bags. (Especially now, since they are offering 20% off the high-end price!)
Because of Covid, much of the "normal" backpack and bag market has been disrupted. Business people aren't traveling as much. Many students are taking classes online. But these backpacks are still needed! You can help by buying one of them for yourself or as a Christmas present for someone you love.
Finally, share this story widely with your network. Maybe we can drive a groundswell of support for these beautiful backpacks and the women who make them. Who knows, maybe some celebrity influencer is one or two connections away from someone in your network, and GULU Made backpacks could become the "must-have" socially impactful product of the year!
As far as I know, I've never written a blog like this before: but I've also never seen a product like this before. And if you get one of these backpacks, you will quickly become a true believer, too!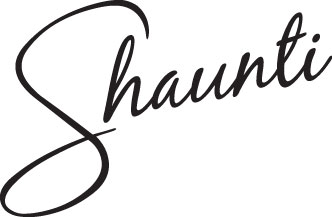 ---
Are you currently reading Shaunti's latest devotional, Find Joy? Please leave a book review on Amazon!
Check out Shaunti's latest book (co-authored with her husband, Jeff), Thriving in Love and Money. Because you need a better relationship, not just a better budget.
This article was first published at Patheos.