I live in Atlanta with my entrepreneur husband, Jeff, and two awesome teenagers. They are all natural homebodies and love the sanctuary of home life, while I love getting out and being on the go! But right now, I'm already on the go a lot! So at this precious phase of life, when I am home with them I'm pretty much a homebody too.
From time to time, interviewers or readers want a detailed overview of how I came to be where I am, including information about my childhood, how I met my husband, how I got into writing, what season of life I'm in, and so on. You can find all the details on of my story below.  Go get a drink, diet Coke is my favorite, and prepare to use your scroll bar!
An important note: Many who hear me speak or read my books or columns hold beliefs that are different from mine. A primary goal in all of my work is to investigate, analyze and share my research findings and opinions in a way that is respectful of all people. My beliefs are important to me, and I enjoy sharing my story. But we all come at life from different experiences and perspectives, and my desire is to always be respectful of others.
When I was 21 years old, about to graduate from college, I sat on a hill overlooking a beautiful lake in Virginia and experienced something that profoundly changed my life. I had grown up in a loving church, with loving parents, and had always believed God existed. I considered myself a "good" person. But that day in Virginia I realized that I'd never grasped what I termed the "Jesus thing" for myself…had never understood why I needed a Savior.(If you've ever asked yourself the same type of questions, visit the link below for helpful explanations.)
Years later, I'm a wife to a wonderful husband, a mother to two beautiful children, and enjoy terrific friendships. I'm an author, speaker, policy analyst, ministry worker, and newspaper columnist…but most of all, I know I'm the child of a loving Father.
I'm also very aware of the powerful, life-changing effects that some of my book findings have had in many lives, and I know that that power comes from Someone far beyond myself. Ultimately, I hope my audiences are being touched not primarily by me, but by Him.
(If you have questions about God, you might listen to one of the free "Discovery" podcasts from our old pastor, Tim Keller, at Redeemer Church in New York City.)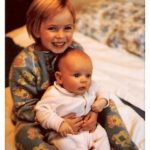 My Name
First, since everyone asks, let me explain where my name comes from. My parents were Peace Corps volunteers in India before I was born, and my name is the Hindi word for "peace." Although they came back to the U.S. to have me, my folks returned to India for a year or two when I was small, so my father (a Ph.D. economist) could do a Fullbright Scholarship. (You might say that I have a lot to live up to!)
Growing up in DC
Fast forwarding a few years, I grew up in the Virginia suburbs of Washington, D.C., where my dad worked at the World Bank, doing groundbreaking development work in many Asian countries. (He actually pioneered a now-common system of bringing together the people who would actually benefit from the massive agricultural development projects – mostly peasant farmers – to have "ownership" of the project and therefore ensure much more effective use.) My mother was a stay-at-home mom with me and my younger brother, and after a family drug-related tragedy, she founded and ran an anti-drug-abuse foundation for a decade. She later became a nurse.
My parents are both wonderful, serving, giving, big-hearted people and I'm immensely grateful for the fact that I'm their kid. From the earliest I can remember, and extending into my mid-twenties, the one thing I was most passionate about was singing, dancing, and musical theater. I can't even count how many shows I was in, how many singing groups I was a part of, or even how many shows I eventually choreographed to make some money on the side, before, during and after college. I didn't know it at the time, but all that onstage experience would come in handy years later as a public speaker. (Just don't expect me to break into song in front of anyone. I'm way out of practice!)
The Good Old College Days
I spent four wonderful years at the College of William and Mary, in colonial Williamsburg, Virginia. I made some lifelong friends there and gained a superb education, majoring in Government and Economics. (I'm a huge encourager of anyone who wants to go to W&M — it's a hard work, but an incredible school and community in every way.) Because I'm also an outdoorsy person, during three of my college summers, I worked at a dude ranch in the Colorado Rockies – a fun, intense opportunity that did more than anything else to drill a work ethic into me. But as noted, the most important event during my college years was an unexpected, life-changing faith awakening that occurred at age 21, a few months from graduation.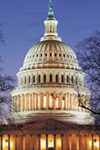 Working on Capitol Hill
After college was the first time I really saw that a divine hand was at work, maneuvering things behind the scenes, as I landed an incredible job on Capitol Hill, working for the U.S. Senate Banking Committee. Since I am socially conservative, it may surprise some of my column readers to know that I started out working for the Democrats, but I'm just not as conservative on certain fiscal issues. Because I was there during landmark reform of the financial system, in the wake of the S&L and banking crisis, those years were exhausting (contrary to popular belief, many government employees work their tails off!) but the best possible professional foundation.
Heading to Harvard's Kennedy School


I then moved to Cambridge, Massachusetts to go to Harvard for graduate school. I got a Master in Public Policy with a concentration in business in 1994, taking all my core classes (and earning my degree from) Harvard's Kennedy School of Government, and taking my electives at Harvard Business School. For those who are wondering, an MPP is an analytical, quantitatively-oriented degree that is a bit like a business degree, but for working with anything in the public interest.
Then I Met Jeff…
The most important event of those two years was not the great education I got (by far the most demanding amount of work I've ever done at one time!), but the fact that I met my husband, Jeff. He was the leader of the Law School Christian Fellowship group and in their a cappella singing group – which I soon joined! On my part at least, I was intrigued at first sight. He's an absolutely wonderful guy.
He graduated a year earlier than I did, and after I graduated we got married and began our life together in New York City, where Jeff proceeded, like all New York lawyers, to work 18-hour days for five years. I took a job that I loved, staying on top of the Japanese financial crisis for the Federal Reserve Bank of New York, but we knew New York was temporary — we wanted kids, and couldn't raise a family with a dad who never saw them.
About Jeff

So we moved to Atlanta. I almost immediately began writing books (which I'll talk a little more about, below), and Jeff worked a few years for a smaller law firm. But it turns out – he's an entrepreneur at heart. Prior to going to college, he had owned restaurants for eight years with his family near his small farming community in Michigan. (He also grew up with a wonderful mom and dad who were very supportive, and supported their sons in the restaurant business. But when the restaurants slowed down, Jeff completely changed track and ended up speeding through college in 2 ½ years as valedictorian and going to Harvard Law School – go figure!) Anyway, years after his restaurant ventures, he still had the entrepreneurial bug.
Jeff at Work
So near the end of 1999, he left his law firm and he and several partners founded a technology company that they named World2one… six months before the tech crash. Not the best timing! Even in a terrible market, their concept was so great that they managed to raise the money to get the product developed in a beta version, but at 9/11 their ability to keep the company going ran out and they closed the company's
operations the next day. They never had a chance to get the "real" product to market. But because Jeff as an attorney had the ability to develop an independent legal practice to keep the family budget going, we decided he would also try to pursue various options for market on a shoestring budget, as he had time and money. Although that specific idea never made it, over the last decade Jeff has created several different technology ventures, developing compelling ideas, learning something from each one, and working toward the day when he might be able to make a real go of it. We are both very much hoping for that day, and if it happens it will be a fantastic story.
Jeff the Father
Because both of us have flexible schedules, we're so grateful that Jeff is able to be such an involved dad. When we got married, a friend joked that Jeff just wanted to have kids so he would have someone to play with … and there's something to that! He is able to step in when I'm out of town for an event and do all sorts of fun things with the kids. In this culture, where it often seems like the kids get lots of Mom time and very little Dad time, we are very, very grateful that our kids have grown up with a back-and-forth with both of us.
And whenever we can, I bring one of the kids (or sometimes the whole family) with me on my trips, which brings me back to the story of how I ended up as an author and public speaker. The short version is this – and every time I recall it, I'm reminded of how obvious it is that I could never have arranged this particular life path and that there was a divine hand working behind the scenes.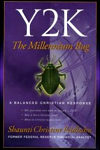 The Writing Begins
Essentially, in early 1998, newly-arrived in Atlanta, I had this odd, strong conviction that I was supposed to write a book proposing a balanced, faith-not-fear response to the approaching Y2K issue, as a counterpoint to some of the current thinking that was saying "grab the dog, the shotgun, and head to the hills." I had done some analysis of Y2K in my New York life, and I knew that no-one could make a prediction that it would be a crisis… or that it would be nothing. At that point, it was just too early to tell – but I knew that the "protect yourself at all costs" thinking was not faith-filled thinking, or productive.
But although I had this weird feeling I was supposed to write a book, I knew nothing about publishing… only that it was impossible to get published! I knew it was impossible to accomplish something like that. But I was also doing a new personal devotional study called Experiencing God, by Henry Blackaby, and on the same day that I had this strong feeling about writing a book, I read an astounding comment in the study. Blackaby said (and I'm paraphrasing here), "We so often limit God, by not responding when he calls us to do something, because we look at that thing – whatever it is – and we say 'I can't possibly accomplish that.' But that is the whole point! If it is really something we can't accomplish it, only He can accomplish it, and then it becomes obvious to everyone – including us – that it was a God-sized work and was not our own doing."
Making of a Bestseller

Somehow, I just knew I was supposed to try it. Just test it out and see what happened. So I said, "Okay, God, I will do what I can do, which is pull out two years' worth of collected research on Y2K and start writing. But You are going to have to do the publishing thing – because I can't possibly accomplish that!"
Two days later I just "happened" to be introduced to a man named Calvin Edwards who found out that I was working on this project, and looked astounded. "You're not going to believe this," he said, "but just last week I had breakfast with a friend who is the acquisitions editor for a major Christian publisher, and he told me they really wanted to publish a book on a balanced response to the Y2K issue, and if I happened to run across anyone writing a book like that, to let him know."
Two weeks later I had a contract, and it became a surprise best-seller. I was very grateful that so many leaders in the faith community told me that that book was a real catalyst to help people confront uncertain times in faith rather than fear. Once 9/11 happened and we entered this new age of unsettledness about security, I understood even more why that message had been so important.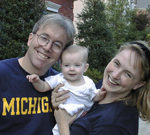 And then the Children Came
Okay, so fast forward again a few years. Jeff and I had a baby daughter, and then two and half years later, a son. I had a pretty challenging time with the birth of our son, and apparently came pretty close to not making it. It was an eye-opening experience to intimately understand why the leading cause of death among women for most of history used to be childbirth. And it's a cliché, but coming close to death truly does help bring such an appreciation for the time that one has been given!
All that said, we're very grateful for this sweet time with our children. They definitely growing up at that all-too-rapid pace that we've been warned about. Watching my daughter turn 16 and take her first drive with her brother was definitely a turning point! So we are determined to enjoy everything and not miss it!
Writing the Fiction Books
During this time of having the kids, I also wrote two novels – two spiritual thrillers, The Veritas Conflict and The Lights of Tenth Street. I'm a keen fiction reader myself, and it was fun to learn from and try to incorporate some of the styles and ideas of several of my own favorite novelists, like Frank Perretti, Dick Francis, Francine Rivers, John Grisham and Randy Alcorn.
The Column

In 2003, when the second of those novels was being published, I also was invited to become an opinion columnist for the Atlanta Journal-Constitution, and eventually syndicated by Universal Press Syndicate in 75 newspapers nationwide, debating a liberal counterpart (first, Diane Glass, later Andrea Sarvady) every week on women's issues and pretty much any hot topic you can imagine. It was a terrific chance to use my analytical experience in a totally different way, on the policy issues that so intrigued me in graduate school. In 2009, the recession that tanked the newspaper industry also caused us to say goodbye to the column.
The "Only" Books — And Others
As I explain in the opening of my book, For Women Only, the research about men for the 2003 novel is also what opened up the need to jump back into the non-fiction world. I've been extremely grateful for the eager reception of For Women Only, For Men Only, For Young Women Only, For Young Men Only, and For Parents Only – and some of their new editions and video studies years later as well! With each of these books I have the same sharply focused goal: to identify, investigate and analyze important surprises that we as individuals really need to know about others who are close to us – those truths that they really wish we understood.
After the "Only" books, I branched into several different directions of research:
I studied and wrote about life balance with the release of The Life Ready Woman book and Bible Study, which was co-authored with Robert Lewis and was an amazing project. I have started doing many women's retreats on this topic, which is so fun and important.
I also ventured into the corporate women's leadership space. It was quickly apparent that there was a workplace application to the topic of women understanding men! So after another major research study, I released The Male Factor through the business imprint of Random House, as well as the Christian edition of it, For Women Only in The Workplace.
After that, more research projects and books have followed, including on the secrets of the happiest marriages (The Surprising Secrets of Highly Happy Marriages), debunking dangerous marriage myths like the idea of a 50% divorce rate (The Good News About Marriage), and my newest book, The Kindness Challenge, which is sparking an amazing movement of kindness called The 30-Day Kindness Challenge. Bottom line: if you want to improve anything in your life – your marriage, parenting, business, sex life, church – the answer is kindness! It's an amazing superpower. And one which our culture definitely needs!
"What's the Next Book?"
I've had readers ask, "Are you going to do the next book on this or that subject?" The answer is this: because most (although not all) of my books are based on a special-purpose research study, and each requires a massive amount of effort, expense and analytical time, I'm committed to only adding books if they accomplish that laser-focused objective of bringing important, life-changing "aha moments" to light. I'm not a counselor or a psychologist; I'm just an analyst who happened to stumble across some fascinating surprises and had the ability to dig into them and bring them to other people. I'm not trying to cover the waterfront of "everything you need to know about marriage," for example. There are plenty of organizations, psychologists and books that are already covering the waterfront and do a much more extensive job than I can do, of exploring a wide range of issues. Instead, I feel called to focus on opening people's eyes to those very specific, life-changing things they didn't "get." Those areas where a few small changes can have a major impact and help them thrive in their life and relationships.
But "What's Your Next Talk?" is a Different Matter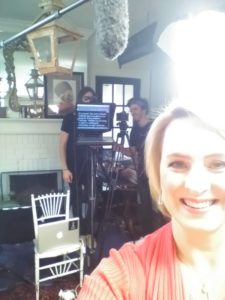 My favorite thing is speaking. I enjoy the research, tolerate the writing (contrary to popular opinion, most authors don't necessarily enjoy writing – especially on deadline!) but I love being out there speaking. I travel extensively, which is sometimes pretty tiring, but I am always so grateful to stand before an audience – anything from a small couples' retreat, to 30,000 women in a stadium telecast, to 25 senior executive women in an intensive corporate workshop– and actually watch their eyes being opened to things they (like me) just didn't see before.
Even better, I love speaking with Jeff. Doing marriage conferences with him is a blast. I get such a kick out of watching how he connects with all the men in the room, with his message that if he, as an average guy, can get this – they can too.
Well, that was probably more than you really needed to know about me and the crazy life I'm living at the moment, but I was asked to be detailed, and detailed I was!
I'm grateful for your interest, and hope you enjoy exploring other areas of this website… and, more importantly, the messages of my books.
Here's to thriving in life and relationships!
Shaunti