What's all the buzz about The Good News About Marriage?  Check it out!
  Research Challenges '50 Percent' Divorce Statistics for Christians
There was never a 50 percent divorce rate – not even close. For regular church attendees, it's even lower.
  Could the Way We Think About Divorce Be All Wrong?
Heartbreak is something we can all empathize with; but as much as it pains us, it cannot kill us. You are not fated to a lifetime of loneliness if your marriage went sour. In fact, best-selling author Shaunti Feldhahn reveals new research in her latest book, The Good News About Marriage, that not only debunks several myths about divorce, but also makes the case for taking a risk on taking the plunge.  More
Have you ever quoted the facts about the 50% divorce rate? Yeah? So have I.
Have you ever lamented the fact that the divorce rate was the same in the church? Or that most marriages are just hanging in there, not vibrant and happy? Have you seen or shared the sobering statistic that most second marriages don't make it? Or talked about marriage being hard? Perhaps like you, I have said every one of those things …
The Good News About Marriage' is Great News for Pastors
In an article for Catalyst, Shaunti Feldhahn bluntly states, "Everything We Think We Know About Marriage and Divorce is Wrong." With such a strong statement, what is the well-known relationship author actually saying? More
Shaunti Feldhahn discusses the surprise findings from her new book The Good News About Marriage with Susie Larson on Live the Promise radio.
— about her findings in The Good News About Marriage, busting the divorce and marriage myths.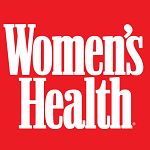 You've heard it a million times: Half of marriages end in divorce. But is that even true? Not even close, according to the new book The Good News About Marriage: Debunking Discouraging Myths About Marriage and Divorce by Shaunti Feldhahn, out today. Feldhahn, a social researcher and writer specializing in relationships, has conducted countless studies and surveys for her previous books, but this new title might be the most interesting one yet. In it, she delves into tons of data to get a better look at divorce in our country.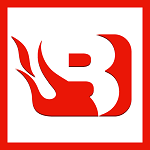 — Social researcher Shaunti Feldhahn is on a mission to debunk some of the rampant myths she says cloud perceptions about marriage and divorce.In her new book, the author tackles a number of misconceptions that she believes are damaging to the institution of marriage: that half of marriages end in divorce, that church-going couples divorce just as often as the general public and that most marriages aren't happy.
about her findings in The Good News About Marriage and the implications in hope for marriage.
— Most people believe only half of U.S. marriages make it. But a leading researcher is announcing the true divorce rate is much lower and always has been. Shaunti Feldhahn received her research training at Harvard.